At Docks Bruxsel, your health comes first!
To guarantee your safety and that of our teams, it is more important than ever to respect all hygiene and safety measures in place in the whole shopping centre.
Dear customers,
Several of our businesses are still operating during this period, in accordance with the measures in force:
• The pharmacy, Medimarket, Di, Rituals, Orange, Samsung, Holland and Barrett, Yves Rocher, Grand Optical, Pearle & Hans Anders are open at the usual hours.
• Our hospitality brands offer a take-away and/or delivery service via their online platforms.
• Several of our shops have set up a Click and Collect service at Docks Bruxsel via their website: : Kiabi, Fox&cie, Media Markt, Medi Market, Shop4Geek, Mediacity, Les Secrets du Chef, Pandora, Baby House, Maisons du Monde…
Our leisure and event facilities are closed until further notice.
The safety of our customers and retailers remains our top priority.
We will continue to keep you informed via Facebook and Instagram.
Together, let's take good care of ourselves and our loved ones!
The Docks Bruxsel Team
#StaySafeTogether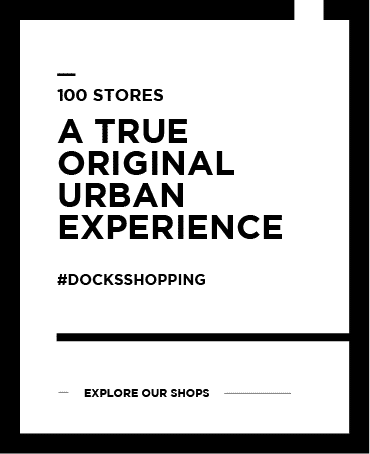 DOCKS BRUXSEL UPCOMING EVENTS